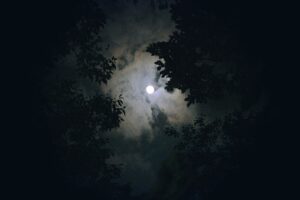 Kao što je to slučaj sa svakom značajnom životnom promjenom, glavni protagonist tog određenog života bude bačen u uragan planova, situacija i izazova koji nikad ne mogu u potpunosti biti očekivani i za koje se nikad u potpunosti ne može pripremiti. U tome leži ključ potpunog razumijevanja mojeg trenutnog stanja. Kao klasična ENTJ-A osobnost, izgubim tlo pod nogama ako nemam jasan plan koji je skovan danima, sedmicama ili čak mjesecima ranije, precizno sastavljen i sa vlastitim setom alternativa (B, C, pa čak sve do Z). No, sad radim po planu 0. Sve su stavke zabrljane i mutne, i sve se čini… nestabilnim. Stoga, osjećam da nisam na čvrstom terenu i da su planovi koje pokušavam načiniti suviše u zraku da bih imala povjerenja u njih.
Dosta ovog klimavog hoda. Obično si dopustim pola dana prilagodbe nakon utjecaja neke vrste, no unutar 24 sata sam ponovno na nogama, smišljam rješenje, počinjem se kretati i time rušim ustajalo stanje osjećaja nemoći. Može to čak zvučati arogantno, no ne smatram da bilo kakva situacija na nivou ozbiljnosti poput moje zahtijeva odugovlačenje duže od jednog dana. Zato objavljujem kraj ovome. U potpunosti je neprirodno za moju osobnost i također vrlo neproduktivno. Doslovno nema koristi uopće od toga. Mogla bih reći da zapreka ovakvih dimenzija traži vremena za mentalno podešavanje kao i vrijeme općenito da se stvari srede u novoj zemlji, no potreba za strukturom je veća.
Nije baš da nisam imala planove u proteklih mjesec i pol otkako sam došla u Francusku, no oni su se obično manifestirali kao kratkoročni (npr., za zanimljivu online konferenciju u drugoj sedmici decembra). Dakle, vrijeme je za suočavanje: 2022. treba izgledati kao složena paukova mreža preciznih datuma, zadataka i ciljeva. U čast moje prave prirode!
~ Obrazloženje slijedi u 1. poglavlju ~