Za one koji nisu upoznati s naslovom – to je zapravo naziv turneje Rolling Stonesa ove godine na kojoj sam uspjela vidjeti ih na jednom koncertu (više o tome u sljedećem postu), pa mislim da je to fin način da se opiše cijelo ljeto. Zaista je '14-ka na vatri!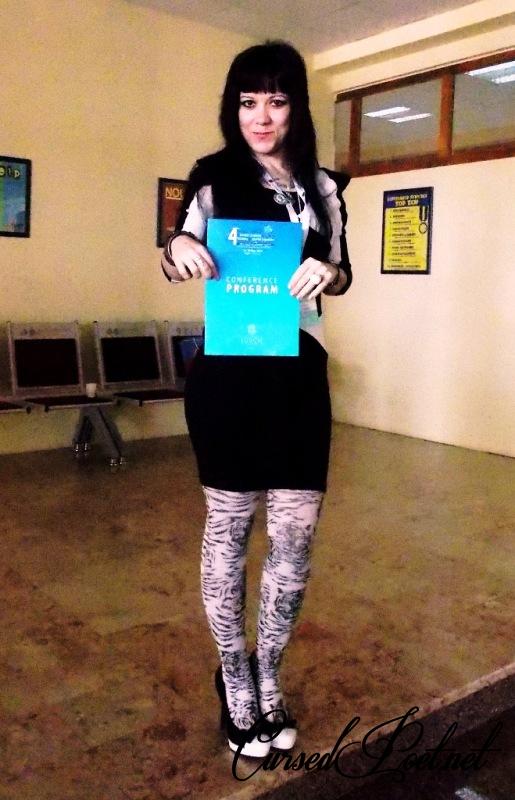 Neslužbeni početak (ljeta) je bio u poslovnom tonu. Dugo očekivana konferencija na univerzitetu Burch u Sarajevu je bio događaj kojeg sam iščekivala otkad sam dobila pismo prihvatanja prezentacije u veljači. To je bila efektivna strategija i za istraživanje političkih metafora u našem okružju, dobijanje prijeko potrebnih ECTS bodova za moj studij, te testiranje da li će se ideja održati na duge staze (u biti, hoće li mi biti zanimljiva da na osnovu nje uradim i doktorski rad) – i definitivno sam je testirala. Ovo je bilo moje prvo izlaganje na konferenciji, no uz mene je bila moja vjerna kolegica i draga prijateljica Nizama, pa sam samo bila "pozitivno" uzbuđena da predstavim svoj rad. Nisam imala samo nju uza sebe, već također i svoju profesoricu iz Osijeka, prof. Tanju Gradečak-Erdeljić, zajedno s njenim kolegama, moja kolegica sa studija Ružica, kolegice sa fakulteta u Bihaću… Njihova prisutnost mi je značila mnogo, te im i dalje ne mogu dovoljno zahvaliti na tome! Samo zamislite ovu situaciju – kolega koji je predstavljao prije mene je upravo završio svoje izlaganje, što je bio znak da se vrata dvorane otvore i unutra nahrupi mnoštvo kolega – za mene! Baš cool! Dvorana je bila puna, te sam bila prilično zadovoljna kako je sve rošlo, iako nisam imala dvooljno vremena da predstavim sve (iz razloga što se sve prezentacije iz prvog kruga kasnile zbog toga što je prof. Langacker produžio svoje glavno izlaganje). Preferiram predstavljanje prvog dana, jer se poslije svog izlaganja mogu odmoriti i družiti se s prijateljima i kolegama, ići na zanimljive prezentacije ili "miješati se" kod švedskog stola. U tom smislu, bilo je kao da su dragi organizatori s Burcha pročitali moje misli.
Opća impresija s Burcha – bio je to rockstar show, samo za lingviste! Ne samo zato što su imali neka od velikih imena u akademskom svijetu (prethodno spomenuti prof. Langacker, zatim profesori Pinker, Mackey, Ellis i Schmidt), već i zato što su imali tu vibru posebnog događaja – a sa 600 izlagača i tko zna koliko posjetitelja, bila je to istinska akademska košnica! Što se Nizame i mene tiče, svidjelo nam se zujati uokolo i već pripremamo naša izlaganja za sljedeću godinu. Nadamo se da ćemo konačno vidjeti i upoznati prof. Georgea Lakoffa, koji je bio najavljen, no na kraju nije mogao doći niti održati video konferenciju (no, na plakatu je za 2015. godinu). Ponašat ćemo se kao totalni fanovi i dati mu da potpiše naše primjerke "Metaphors We Live By", je li tako, Nizama?
Nakon što smo se vratile doma, nepogoda je pogodila našu zemlju (poplave u svibnju), pa smo svi, ovako ili onako, bili pogođeni cijelom katastrofom. Neko vrijeme je bilo nesigurno i za moju treću konferenciju ove godine, koju je organizovala TETA – Udruženje nastavnika engleskog jezika u Tuzli, koje trenutno djeluje kao državna organizacija i pritom prilično kvalitetno radi. Do tada (drugi tjedan lipnja), bila sam u potpunosti iscrpljena teškom radnom godinom iza sebe i spremna da okačim sve o klin – u ovom slučaju, cijelu godinu. Stoga sam bila jako umorna na konferenciji i danima prije nje. Tamo sam također sam imala solo izlaganje, i u prisustvu nekoliko kolegica – nastavnica engleskog jezika (Nizame također), and in the presence of several colleagues there (Nizama too), i par mojih studenata iz Bihaća koji su bili pomagači na konferenciji, predstavila sam svoje istraživanje o kognitivnoj dimentiji ranog usvajanja engleskog kao stranog jezika, te sam bila i više nego spreman da se odmorim nakon toga. Mislim da mi je mozak službeno otišao na odmor iste sekunde kad sam završila svoje izlaganje. Nakon toga, opet je bilo vrijeme za druženje – i na večeri koju je TETA organizirala za nas u irskom pubu u Tuzli, osvojila sam prilično kvalitetan tablet! Mrak! Ostatak večeri sam provela u vrlo ugodnom društvu kolega nastavnika engleskog jezika iz cijele Bosne i Hercegovine i Slovenije. Sama noć je bila bez događaja, pošto sam se u biti onesvijestila i spavala gotovo 12 sati. Sutradan sam imala još jedno putovanje ispred sebe, no više o tome i četvorici Engleza u najvećem rock bandu na svijetu uskoro! Dotad, uživajte u mojoj galeriji s Burcha, dok ću TETU dodati uskoro također!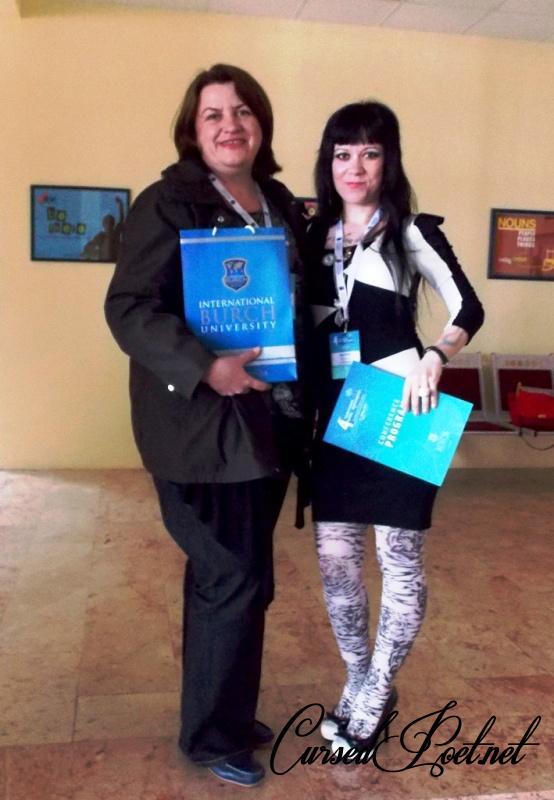 Moje izlaganje (kao što možete vidjeti, volim ubaciti svoje omiljene horror filmove u njih – a "They Live" je remek-djelo!):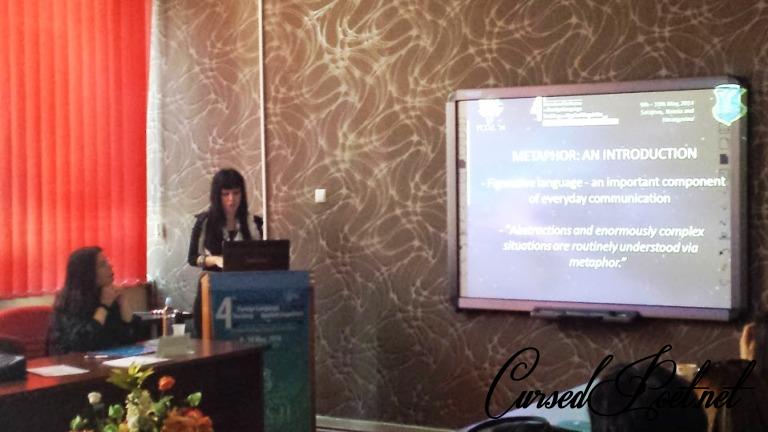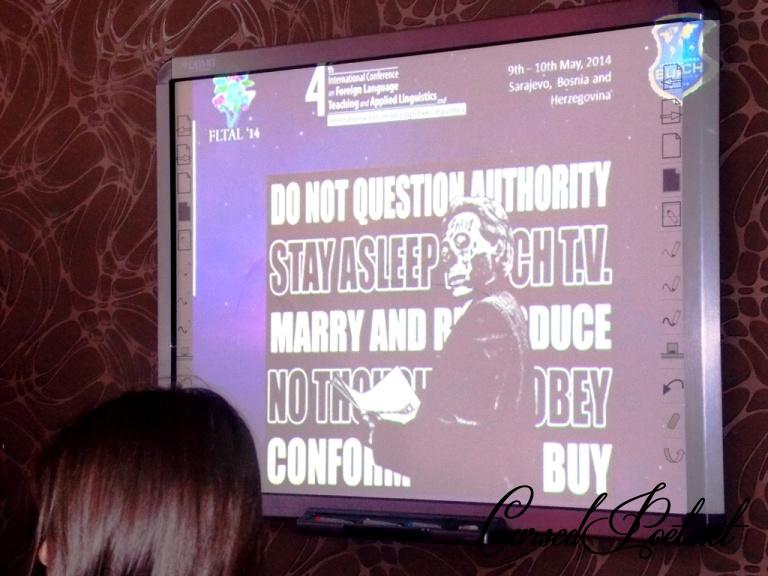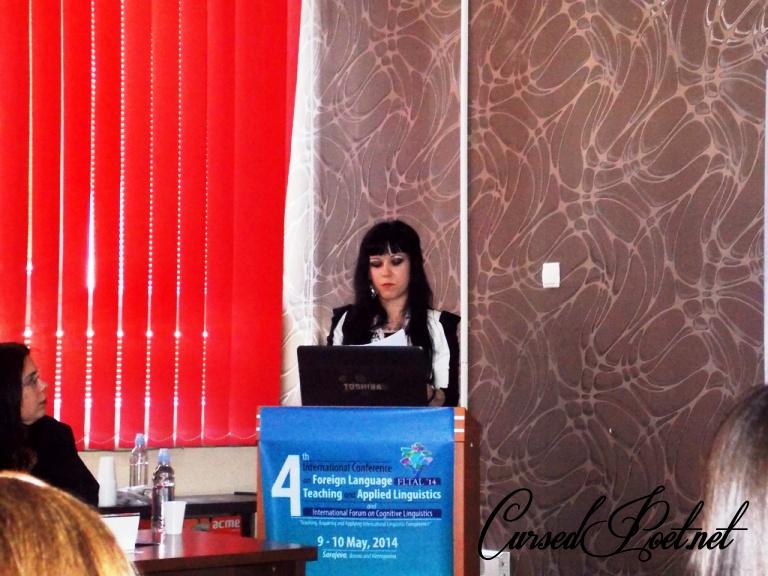 S kolegama Hakanom i Nizamom ispred Burcha: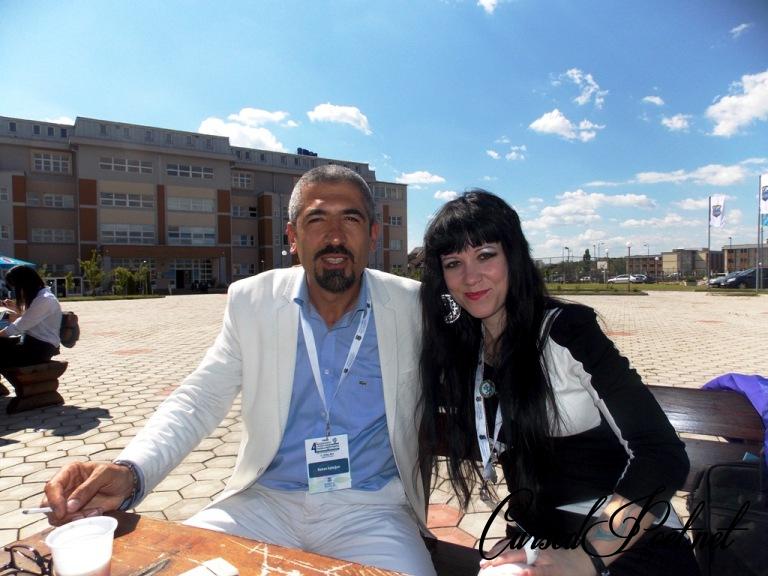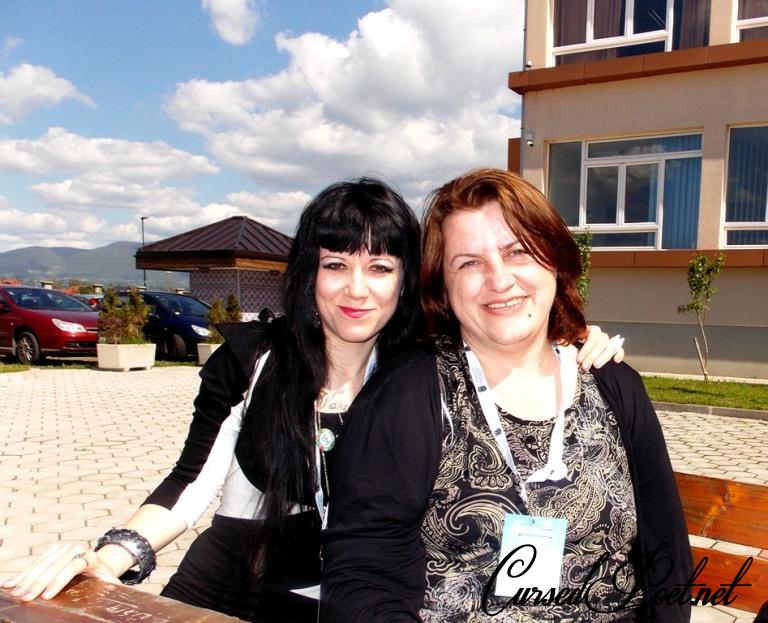 U Kući sevdaha u Sarajevu: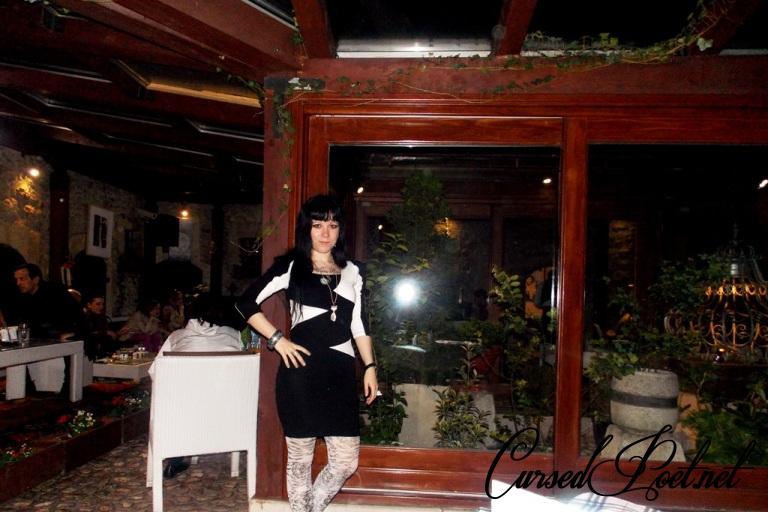 S Ružicom kod statue pape Ivana Pavla II u Sarajevu: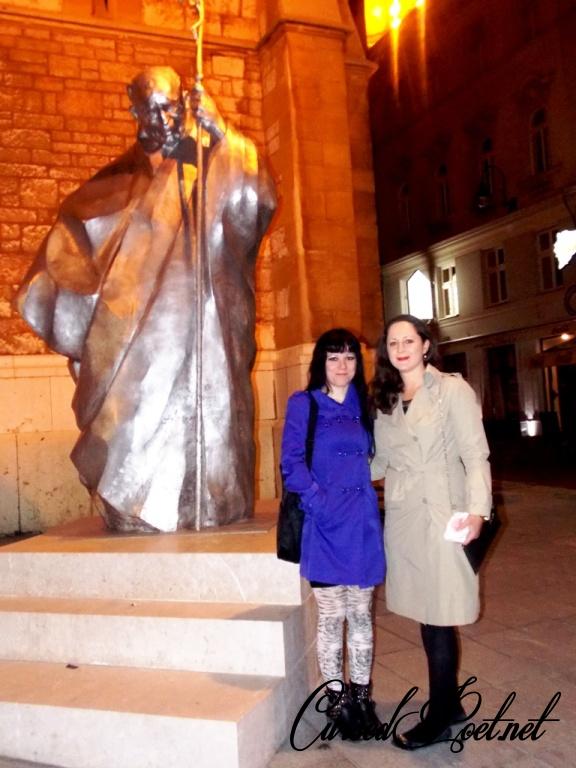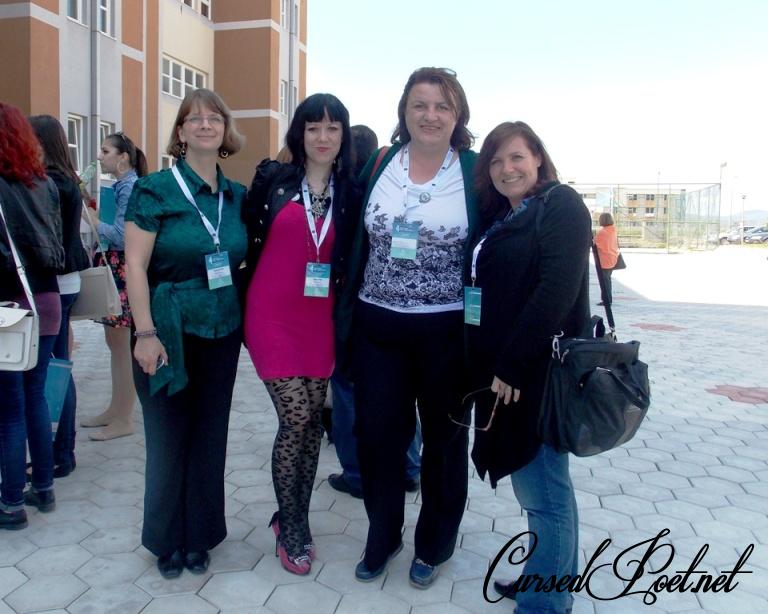 Gdje je Jura? :) (posljednja fotka zahvaljujući univerzitetu Burch)