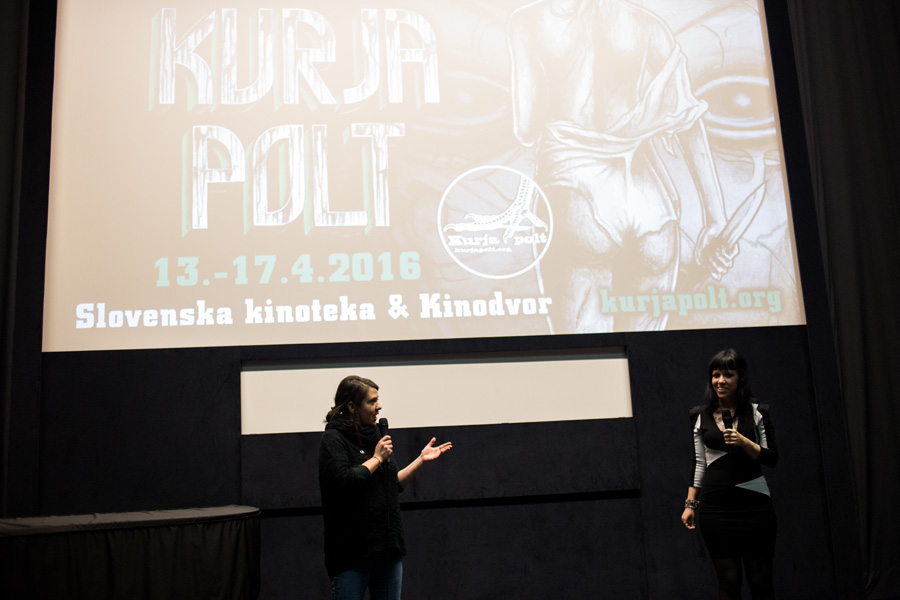 As with all the places that connect me with special people and H.R. Giger, I think I left a piece of my heart in Ljubljana. Reason to visit: Kurja Polt Genre Film Festival, where I had the utmost pleasure and honour to give a lecture on his art through a cognitive-linguistic lens, thus contributing to the homage to H.R. Giger on the second day of the festival, April 14.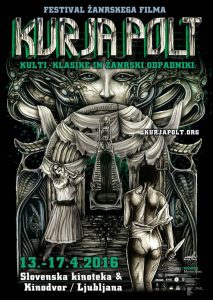 How did it all came to be? Marco Witzig, curator and Giger collector (and my dear friend who has helped me tremendously with the corpus for my PhD thesis) put me in touch with the festival organizers in order to do something regarding their homage to H.R. Giger (which included the screening of the "Dark Star" documentary, short films and music videos). In a matter of hours and some email exchange later – it was all set: I was to present a lecture under the title "H.R. Giger Alienscapes: The Secret Language of Biomechanics", which is derived from my research so far. Suffice to say – I couldn't sleep that night from the excitement!
Kurja Polt festival (appropriately named "Goosebumps" in Slovenian) is run by some of the most talented and interesting people I ever had the opportunity to meet, spearheaded by the incredible Maša Peče (pictured above with me). From the first email, to our encounter on the day of the homage, to our parting (for now), there was a great amount of energy between us – two horror film enthusiasts and art lovers – that we basically hit it off from the get-go, and I cannot wait to see this fantastic lady again.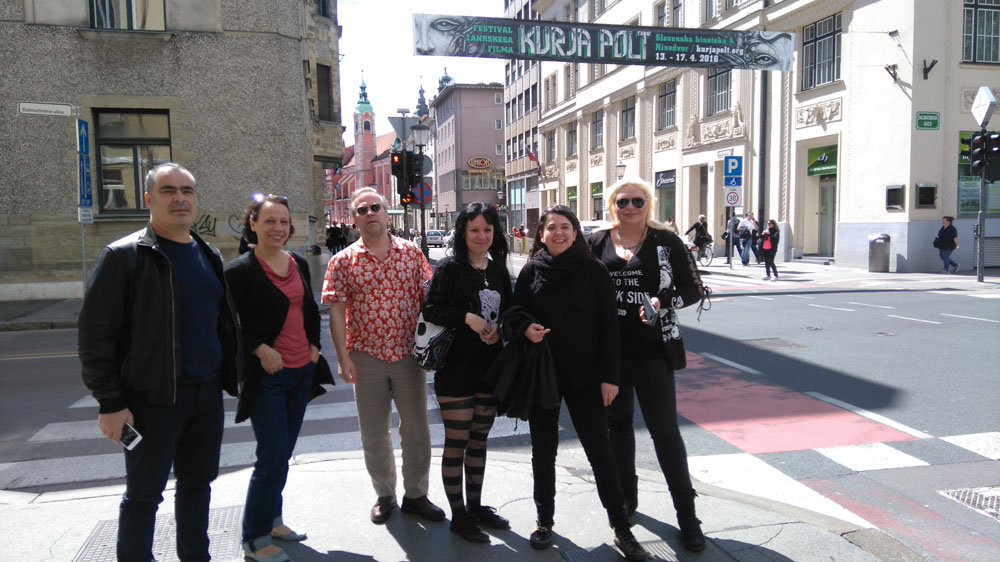 Also, the rest of the Kurja Polt gang: Neža, Nika, Ondra, Kaja, Varja, Matevž from Kraken Short Film Festival, and all the others I've met (their professionalism and hospitality knows no boundaries), including other festival guests (Francois, Dolly and Bernd), made this an unforgettable experience in the alluring darkness of Kinoteka and Kinodvor cinemas.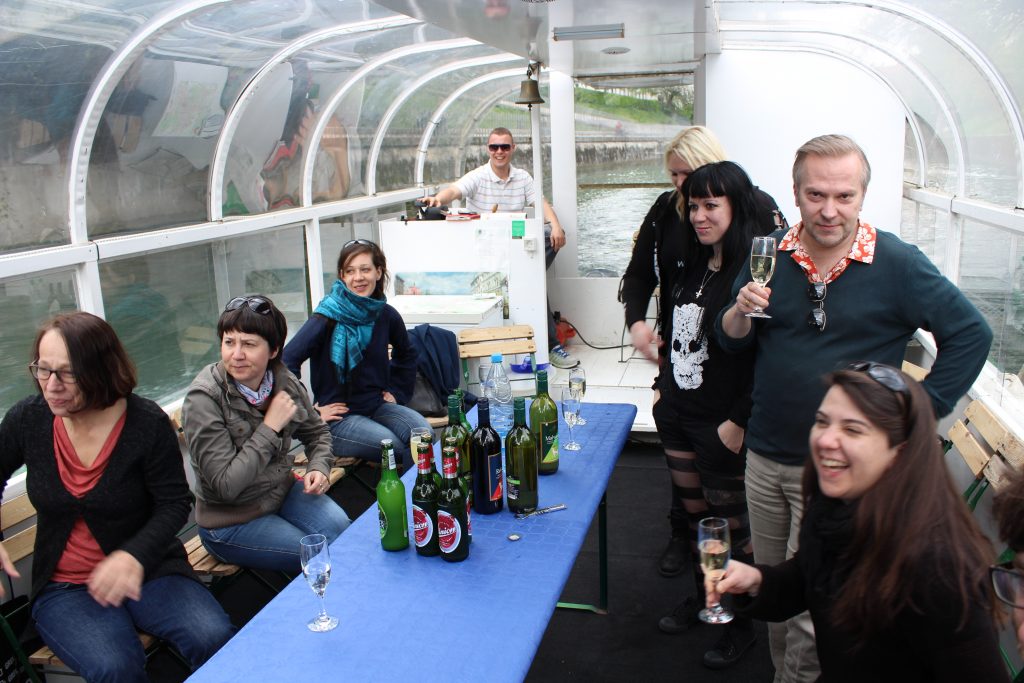 Yes, we went on a boat ride, too! Also, we were treated with great lunches, a ride with the funicular to the Ljubljana castle, along with many interesting activities in and around the venues. For example, after the screening of the Indian blockbuster "Baahubali: The Beginning", the foyer of Kinodvor was filled with Indian-style snacks (including mushrooms with curry, mmm!); after the H.R. Giger day, Kinoteka was decorated with crushed ice fog (à la Debbie Harry's "Now I Know You Know") and sangria; before the midnight screening of "I Spit On Your Grave", encouragement in the form of whiskey shots was served at the entrance.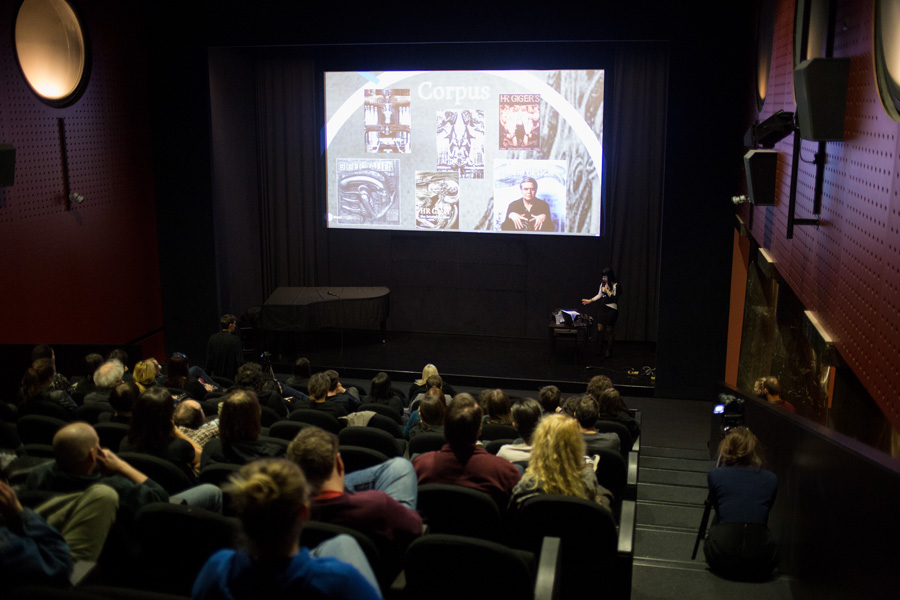 As for my lecture, I was incredibly happy and honoured to have so many people in the audience, considering that it was mostly from an academic point of view and that it wasn't so interactive. After the lecture, I had many visitors coming to me and complimenting me for the insight into the visual metaphors and metonymies in Giger's art (including a colleague who is doing a Master's thesis in linguistics at the moment), and I even had a pleasant conversation with students (I believe from performing arts, who were doing a workshop in film criticism) and their professor, on the allure of Giger's creations.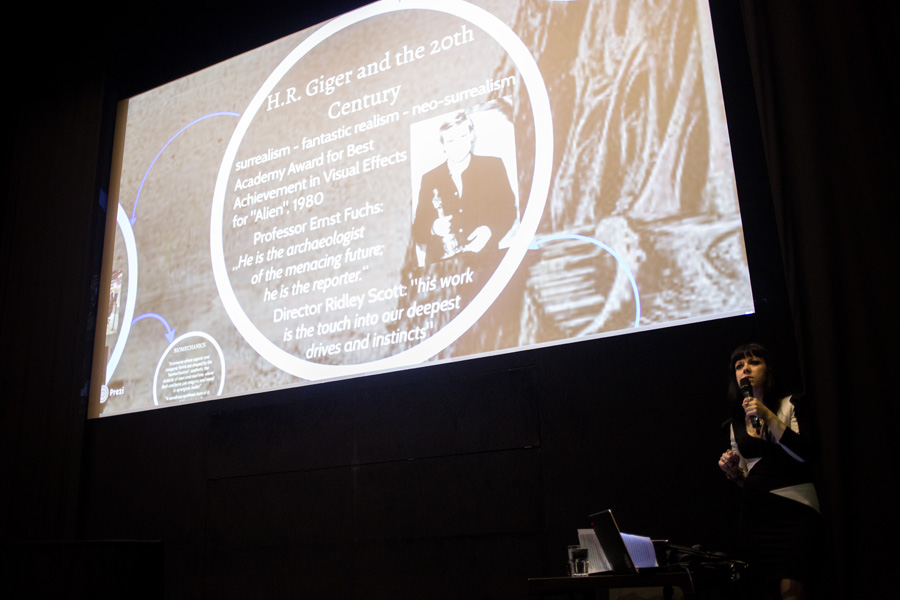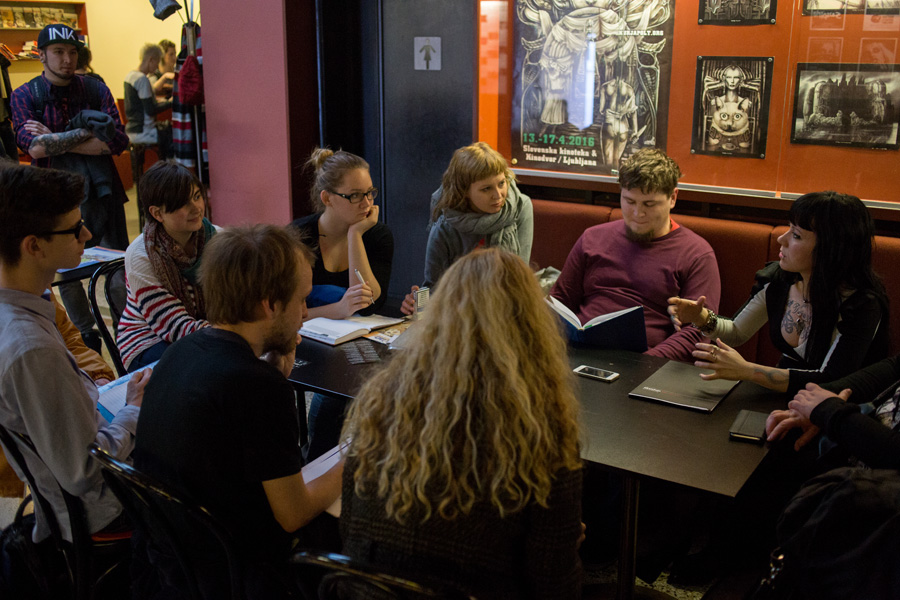 My dear friend Claudia was also there with me, making this a complete travel! We had such fun with this trailer (and kept quoting things like "Why haven't you checked the children?", or "Oh, really? Did she like it?") throughout the festival and later as well:

My love for "Suspiria" was ignited again after finally seeing the film in all its glory on the silver screen (and the soundtrack is a masterpiece which I must own on vinyl too), and we discovered some gems like "La Morte Vivante" and the original "When A Stranger Calls".
Kurja Polt Genre Film Festival is a horror film fan's dream come true, and next year this fantastic event will probably see me as a visitor. Ljubljana is a lovely city, filled with vegan restaurants and friendly people, that I simply cannot wait for April 2017 to come and to see what Maša & Co. have in store for the next edition.
Thank you, Kurja Polt!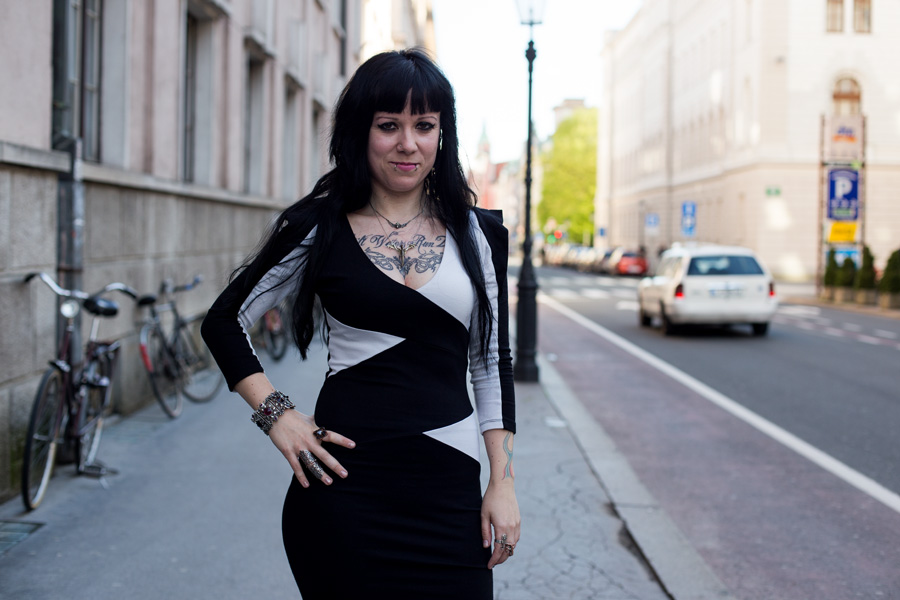 www.kurjapolt.org
Photos courtesy of Matjaž Rušt/Kurja Polt