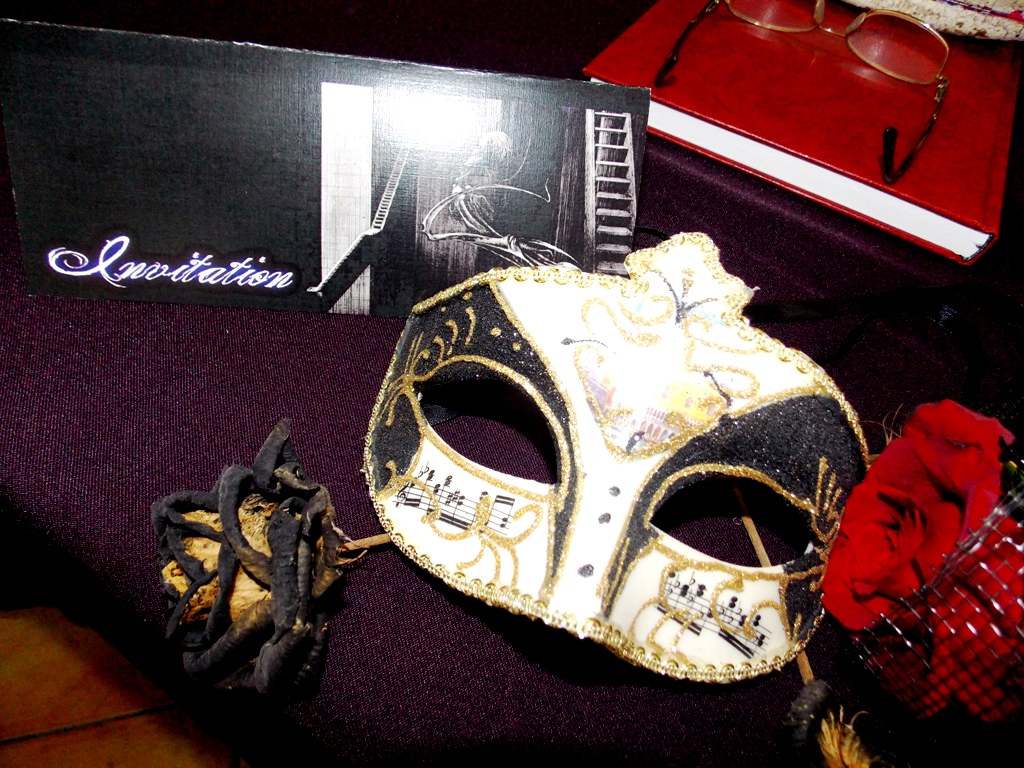 /Impressions taken from the promotion of "Memento Amores"/
"A Night Of Poetry", which was the official title of the promotion, was a delightful way to name the special premiere of my second poetry collection "Memento Amores", and everyone who attended, hopefully, has satisfied their poetic appetites. The promotion happened on October 30th, 2014 (Devil's Night, of course) at 19h, in the cozy atmosphere of American Corner in Bihać, Bosnia and Herzegovina (in the building of the Cantonal and University Library). Attendees: my students, colleagues, poetry lovers from Bihać, friends and family.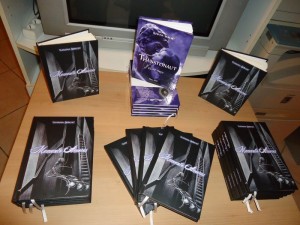 For this book I wanted a real journey to the past – hence the record player you see on some of the photos below – we opened the night with a nod to the 80's (Sisters of Mercy and The Cult), and the promotion itself was accompanied by a plethora of melancholic visuals on screen and the wonderfully eerie melodies of the "Bram Stoker's Dracula" OST, which is my favourite film soundtrack ever. The closing ceremony was King's (a lil' bit of "Jailhouse Rock" and "Love Me Tender" for all the Elvis Presley fans out there)!
And now – to the night itself. I had the great honour and pleasure to have all my three reviewers there for the premiere – my dearest buddy Nizama Muhamedagić and Aurelija Karajić both talked about their unique visions of the book, while Fikreta Muslić gave her passionate impressions in Bosnian. My dear students Arnela Raković, Senita Jusić and Alija Mujanović read the selected poems with their wonderful voices ("Primavera", "Silence Of A Lover", "Remembrance Of A Kiss"…), and I cannot describe how proud I felt listening to them and seeing how much this night meant to them too.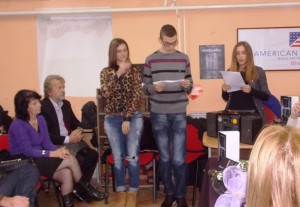 The night of poetry was further enriched by the siren's voice of Nermina Imerovska, who lead us all through the journey of past loves and whose words we will remember for years to come… Lastly, it was my turn to say a few words to my audience, and I hope that I haven't forgotten anybody in my thank-yous – if I have, please forgive me. The surreal feeling of the entire night was at the same time enchanting and utterly out of this world, and I only wish that my verses somehow arrived at the gates of Heaven where H.R. Giger now resides, like small gifts carried by the autumn wind.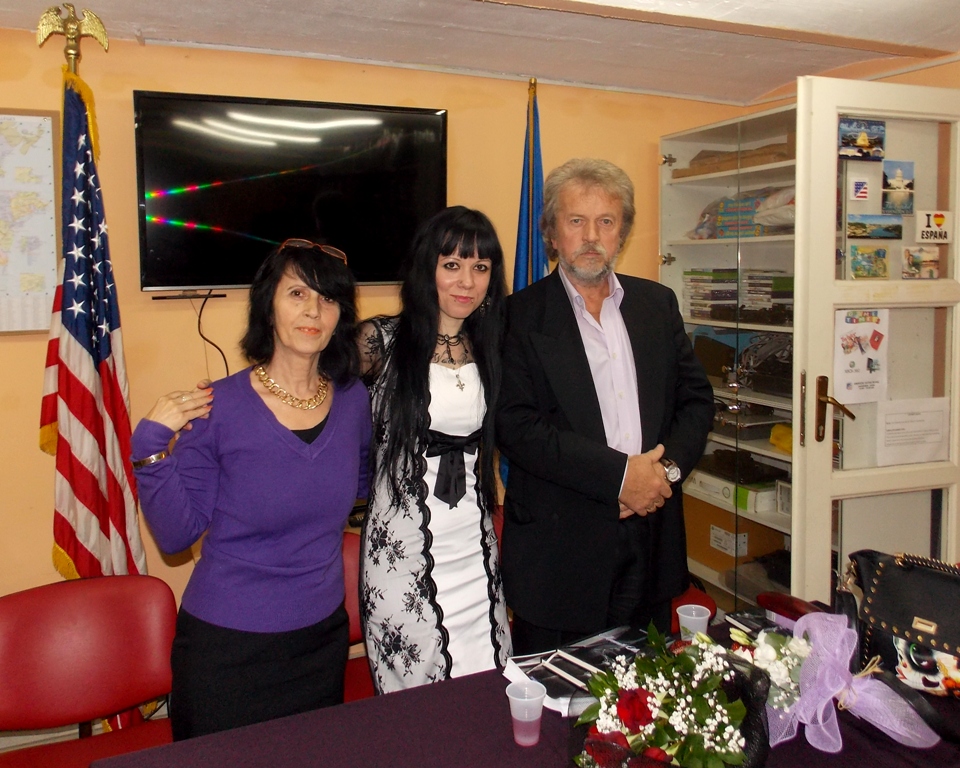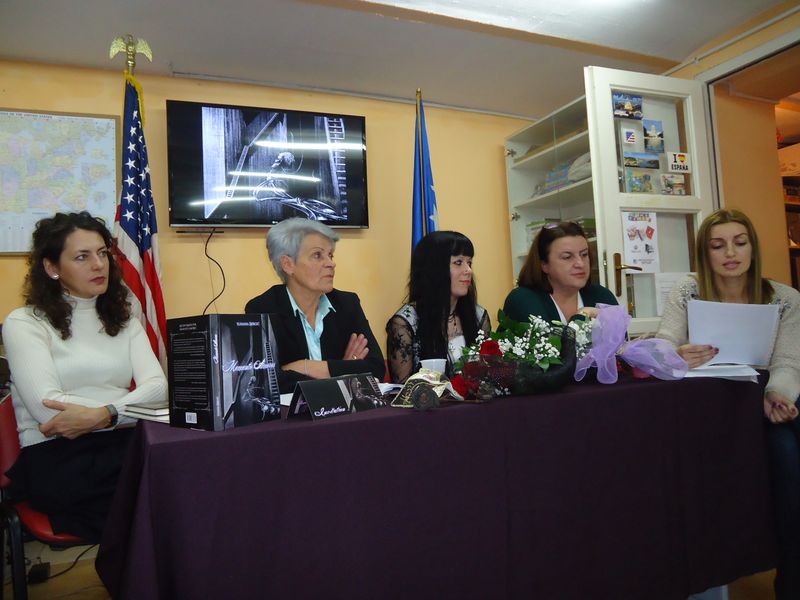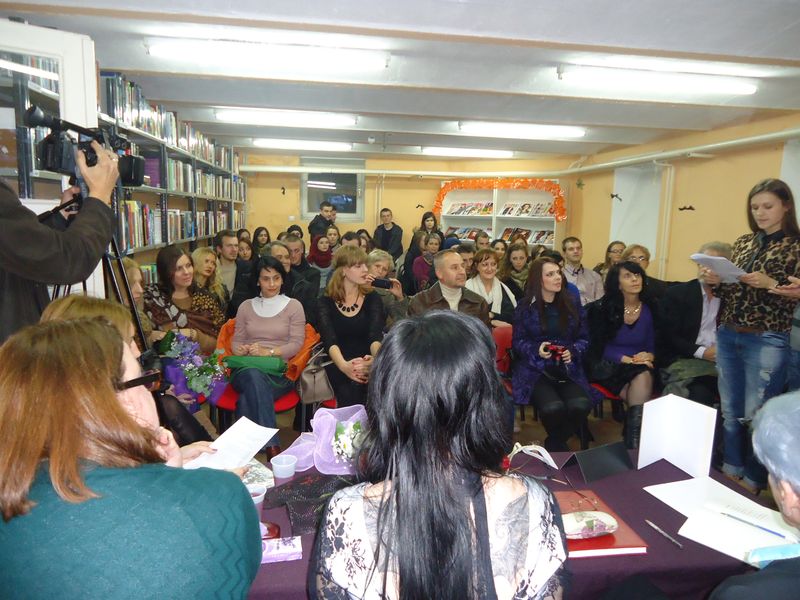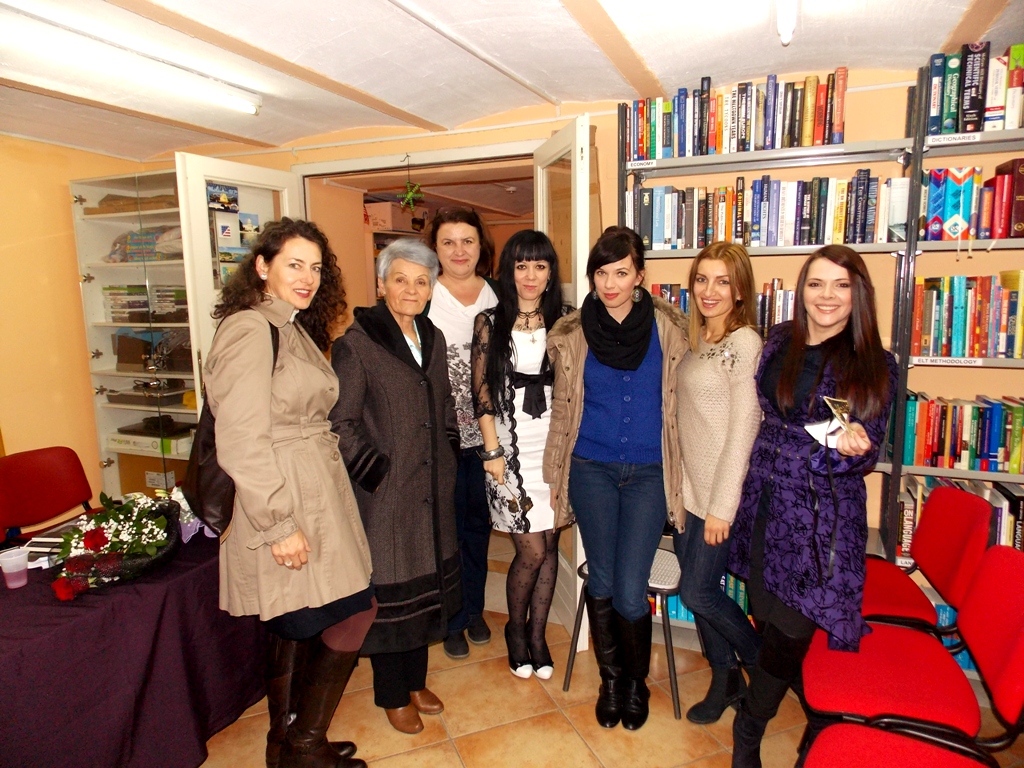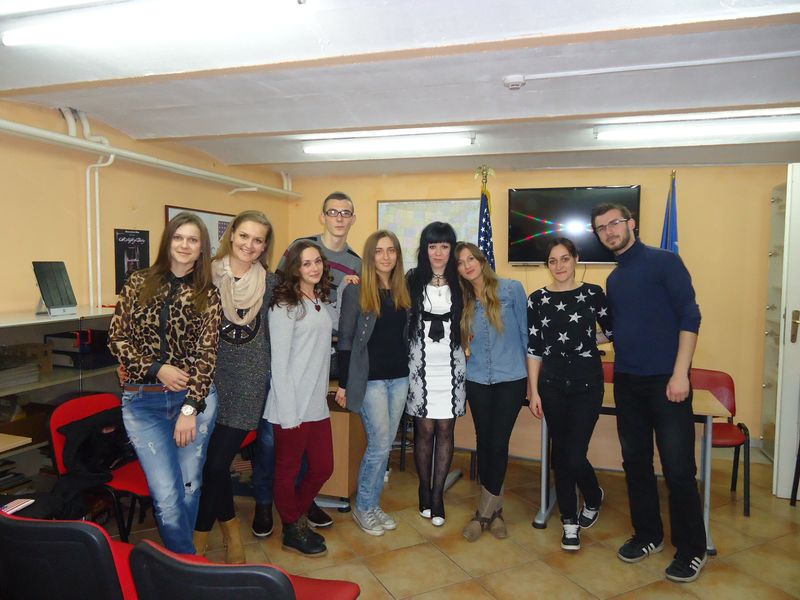 Speaking of gifts – I got pleasantly surprised by my family, friends and colleagues with a bunch of bouquets (in all my colours) and presents! I don't think I could ever thank them all for everything they've given me, but here's a shot: I wish to thank my mom Hajrija and my uncle Hajrudin (also a prolific author) for supporting me in all my academic and artistic endeavours, to Mr. Leslie Barany, Giger's agent, Mr. Tom Gabriel Fischer and Mr. Matthias Belz for the incredible gift of "Shaft No. 7" on the cover, to Ljiljana Krupić, professor of Latin, for the green light on the title, to my dad Muhamed and my sister Sarah for sharing this evening with me, to my dear friends Nizama, Nermina (and the Book Promotion Society "Liber", which she currently runs), Aurelija, Fikreta, Rialda, Veldina (who is also a poetess, as well as Fikreta), my dear colleagues Jasmina Tevšić, Alma Žerić, Alma Huskić, Dragana Šenda, Mersina Šehić, to the dean of the Pedagogical Faculty Nijaz Skender, to my dear Mirela Midžić for giving us the perfect venue and full support, to the Head of the Cantonal and University Library Ratko Knežević, to RTVUSK,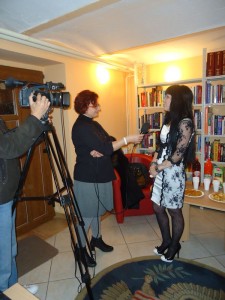 and last but not least, to my nightingales Arnela, Alija and Senita, as well as all my students (past and present) and everyone there who came to listen to my poetry and hopefully, were uplifted by the aesthetic aspirations written down for my muse far, far away…
As mentioned, below you can see the full gallery, as well as links to an article & TV piece about the night (for the video, scroll down to "DNEVNIK 31.10.2014." – the piece starts at 29′). There will also be an extended article tonight at 21h in the show "Kultura" on the same channel – tune in if you have it!
More info on the official release date of the book (both the regular and deluxe edition) + Amazon links soon!
PROMOCIJE – SVESTRANA ILHANA ŠKRGIĆ
http://www.rtvusk.ba/vteka/emisije