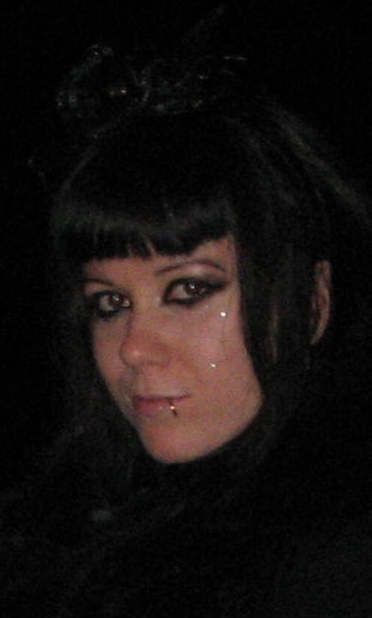 Ilhana Škrgić was born in 1983 in Karlovac, Croatia, and grew up in Velika Kladuša, BiH, where she currently resides. She graduated in Journalism at the Faculty of Political Sciences in Sarajevo, and English Language and Literature at the Faculty of Pedagogy in Bihać. She works as an English teacher in the elementary school "25. novembar" in Velika Kladuša and as a certified court interpreter for English language. In 2012 she obtained her Master's degree in Linguistics, from the Faculty of Philosophy in Tuzla. She is a member of the Association for Applied Linguistics in Bosnia and Herzegovina. Her latest professional engagement includes lecturing at the Faculty of Pedagogy, University of Bihać. She is currently a third-year student of the Postgraduate University Study Programme in Linguistics at the Josip Juraj Strossmayer University of Osijek, Croatia.
Her first book of poetry, titled "Thanatonaut", was published in April 2012, while her second poetry collection "Memento Amores" saw the light of day in 2014. She is the author of several academic articles and reviewer of books by Hajrudin Muhamedagić, Zahid Zako Topić and Veldina Alibegić. Ilhana is a webmaster of several web pages, most famous being the official Bosnian website of The 69 Eyes www.The69Eyes.ba, online since 2005. She is one of the editors of the Croatian webzine www.Venia-Mag.net.
Ilhana is socially engaged in her environment – she is the main editor of the newsletter "Liber" of the same-named society for book promotion in Velika Kladuša, co-organizer of festivals, symposiums and other significant events, and the co-founder of animal protection society "Warm Paw", where she actively works on promoting animal rights and protection. In 2013 she was named the World Animal Day Ambassador for Bosnia and Herzegovina. In her free time her joie de vivre is traveling around European countries, going to concerts and meeting intriguing artists, feeding her eccentricity with regular visits to gothic cemeteries, Stephen King novels, collecting Dylan Dog, black lace, playing the violin and learning Romanian language. She has been vegan since November 2010.